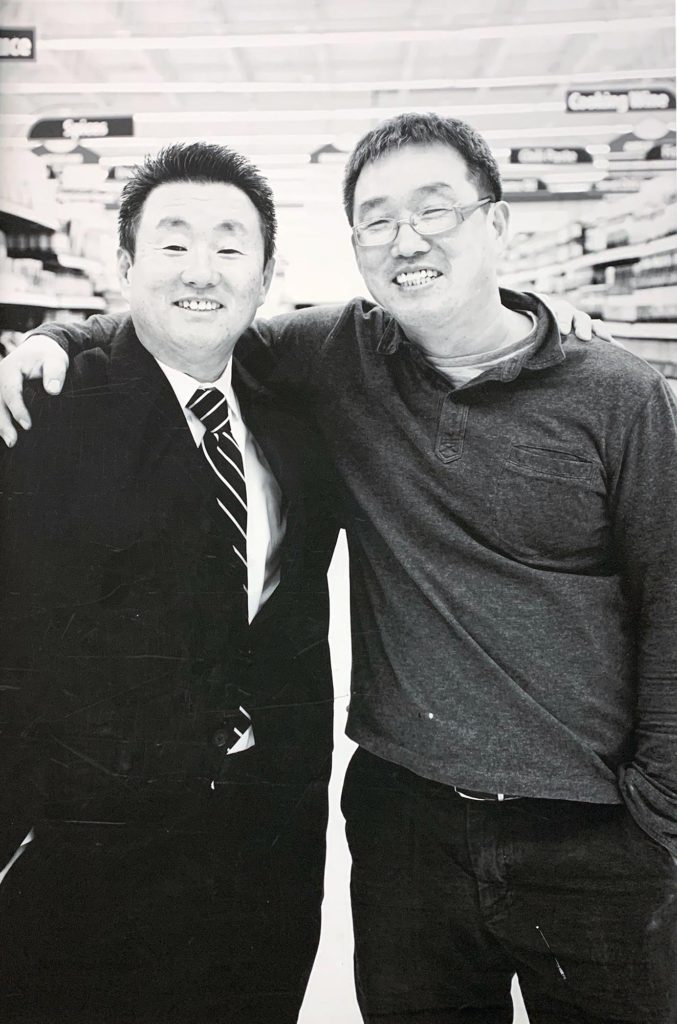 We, Saraga International Grocery, started out as an idea from two brothers, John and BJ Sung. Immigrating to the city of Bloomington, Indiana, they first started out by selling various products from a truck to make ends meet. They traveled throughout the US within various states such as Kentucky, West Virginia, and even Florida. In a small town, John and BJ received warm hospitality in the form of a warm meal. An unforgettable act of kindness, this seemingly small favor became the inspiration and motivation to sell groceries and foods that would make people feel the very same warm hospitality the two brothers felt that day.
In 1994, a small grocery store, 'Saraga' was opened in Bloomington, Indiana. Saraga means "living" in Korean, and our mission was "to provide food and goods necessary for people's lives"
For over ten years, Saraga has provided goods to the community of Bloomington. However, we recognized that America was becoming a multicultural and multiracial community where diverse people from Asia, Europe, South America, and Africa lived together. So, we decided to establish an international grocery store to accommodate the lives of our customers.
The first 62,000-sqft Saraga International Grocery Store was opened in north Indianapolis, Indiana in November 2005. Despite facing many challenges, we have achieved lots of success and stabilized our business. We are determined to satisfy our diverse and international customers with quality goods and excellent prices.
Under the slogan, "Food from all around the world," multiple Saraga International Grocery stores were opened in recent years. One located in Greenwood, Indiana along with three others in Central Ohio. Saraga provides over ten thousand different kinds of foods and goods to customers with diverse cultural and ethnic backgrounds. In order to maintain our reputation as a partaker of diverse culture, Saraga will do its best to deliver more diverse and better foods and goods to accomodate more people while opening more stores in the US in the foreseeable future.
Saraga is now facing a turning point for a new change with a new slogan, "Good Price, Good Products, Good People." Saraga will always strive to satisfy customers with lower prices but higher qualities. All staff in Saraga will always serve our customers with kindness and compassion. We hope that our proud, international grocery store Saraga will be a fruitful and enjoyable shopping place for all kinds of people.